Enjoy and rest in holiday homes surrounded by forests, peace and quiet at 85 meters above sea level.
Ethno village Kokorići
The two-hectares lot which is located next to underground river Betina has a wonderful view over the mountain Matokit . The terrain has a big terrace with swimming pools, bowling playground, garden sitting area, children playground, barbecue and also a parking lot. A guest can spend wonderful moments here while sightseeing, relaxing or having fun.
The following accommodation units are at your disposal: family studio, two apartments with terraces and a two-bedroom house. All facilities are equipped with air conditioning and free internet access is available.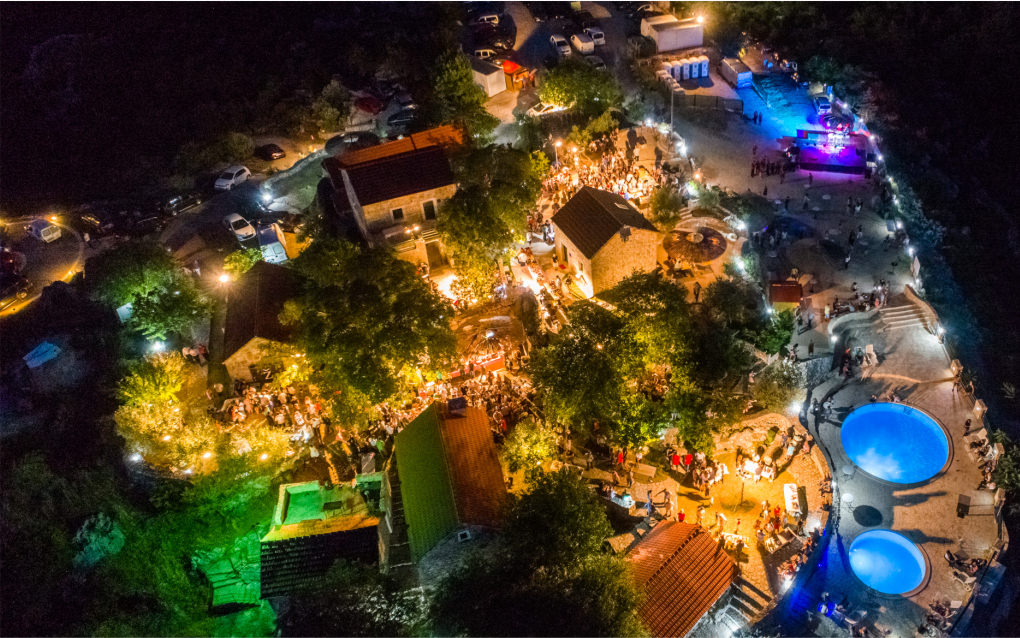 Relax with your family or friends while preparing barbecue or maybe hiking around , celebrate birthdays, bachelor or bachelorette party…it is your choice!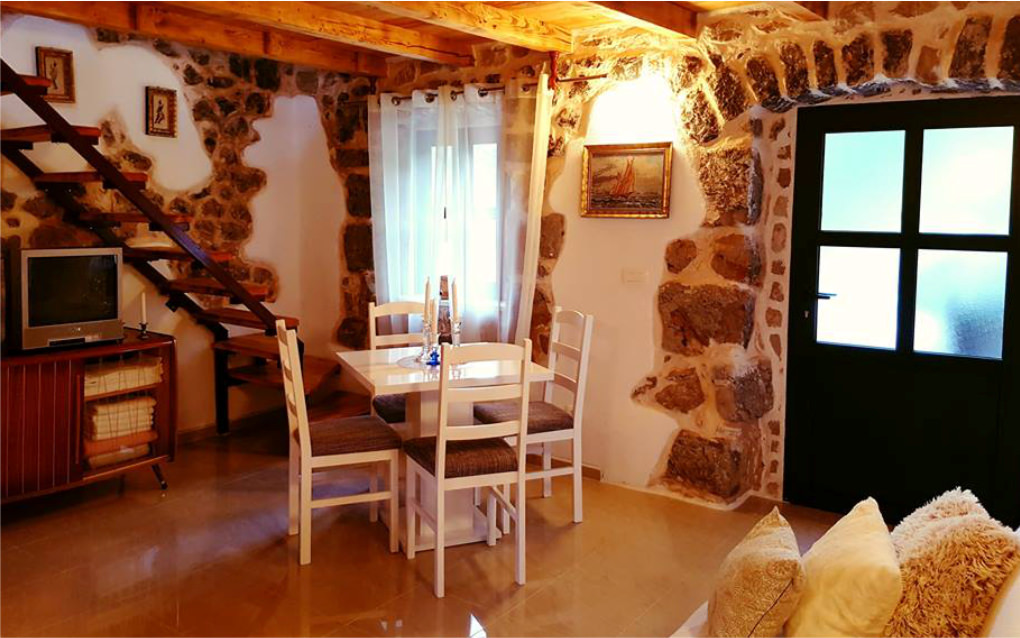 Holiday home Marin
This small holiday home is located in Kokorići, only 5km far from Vrgorac. It is located in a specific position, so if you choose it, you will discover what is means to have a peace and silence. It has one bedroom, which can accomodate three people, kitchen, dining room and a bathroom.
Next to the house is a terrace with a barbecue. Also you can refresh yourself in the pool located nearby. A small narrow road leads to this house and is surrounded by meadows, orchard and forest. This modest house will let you feel a true dalmatian adventure, peace and relaxation..
Get started and enjoy your adventure while exploring beauties od Dalmatian hinterland.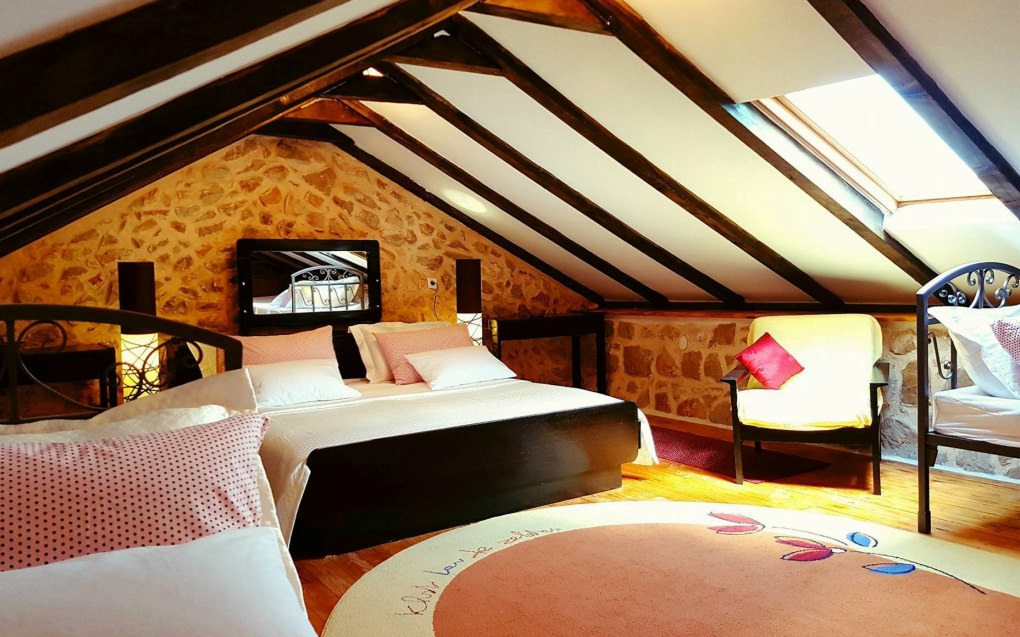 Holiday Home "Dinko"
This small charming holiday home is in an exceptionally good location, surrounded by beautiful nature where you can spend time- walking or cycling. It will delight you for sure. The yard is beautiful and breathtaking- with spacious terrace, barbecue, sun lounges and swimming pool. Also there are facilities for the kids. The house consists of a kitchen, living room and one bedroom where four persons could be accomodated.
While drinking your first morning coffee enjoy the view over the mountain and forest.
If you feel like sightseeing or maybe you need some action, possibilities are numerous.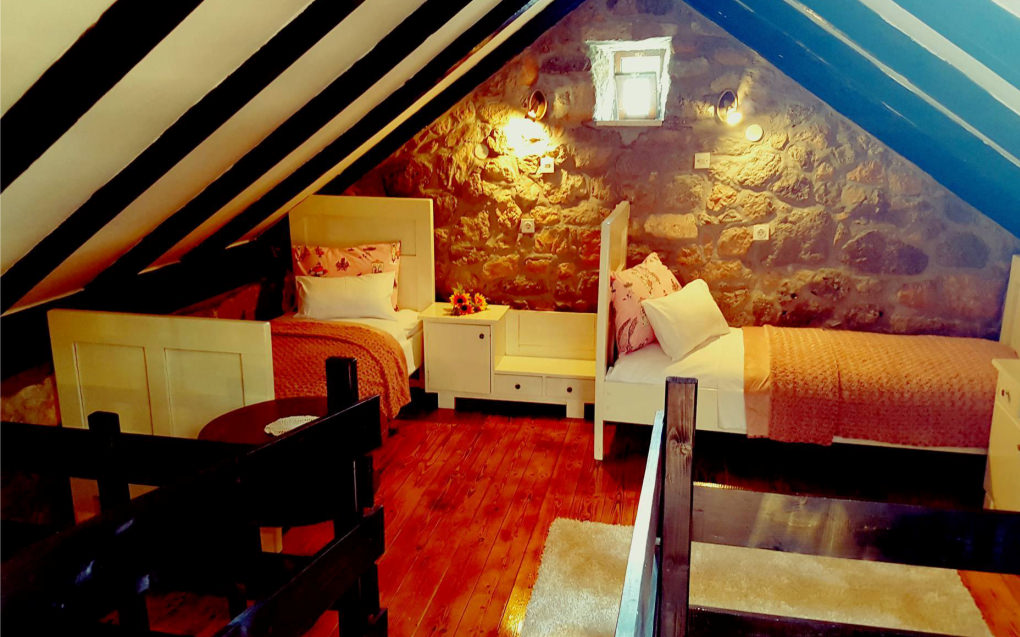 Holiday Home "Nikola"
The holiday home Nikola is perfect for a holiday or some gatherings. It is far enough from any curious sight. This stone house will take your breath away as soon as you see it from the distance. Rustic and warmly decorated house will fulfill you with a feeling of tranquility and peace.
This house is ideal for a pleasant gatherings with your friends or family. Next to the house there is a barbecue. Also you can refresh yourself in the pool beside the house. After a day full of activity and enjoyment, you can relax in one of three bedrooms (5 beds) and wake up with the birds twitter.
Apartman Pervan Split
Apartment "Pervan" is located in the center of Split. It is a 5-minute walk from the beach and only 1 km from Diocletian's Palace. It is located in a very quiet area in center of Split. It offers accommodation with two bedrooms, private bathroom, which is equipped with a Jacuzzi tub, a living room, a kitchen, a balcony, air conditioning and Wi-Fi access. The apartment is categorized 3 stars and is 700 meters away from Grgur Ninski.
The Joker Shopping Center is 1.5 km from the apartments. The nearest airport is Split Airport 24 km away from Pervan Apartment. Bus and train station is 1.2 km away from the "Pervan" Apartment.
Nearby Apartments "Pervan" there is free public parking along the road and it is not possible to reserve the same.
Hotel Prvan
Smješten u središtu Vrgorca u živopisnoj Dalmatinskoj Zagori, hotel Prvan nudi klimatizirane sobe, bar i restoran. Gostima su na raspolaganju besplatni bežični pristup internetu i besplatno privatno parkiralište. Sve sobe u hotelu Prvan imaju klima-uređaj te balkon s pogledom na okolni netaknuti pejzaž ili drevne kuće u Vrgorcu. Zajedničke prostorije uključuju prostrani bar, restoran koji poslužuje klasična jela hrvatske i međunarodne kuhinje te 24-satnu recepciju. Dodatni sadržaji uključuju teretanu, frizerski salon te prijevoz iz zračne luke, koji je dostupan na zahtjev i uz nadoplatu. Na raspolaganju su Vam sljedeće smještajne jedinice: obiteljski studio, dva apartmana s terasama te kuća s dvije spavaće sobe. Svi su objekti opremljeni klima uređajima te je dostupan besplatan Internet.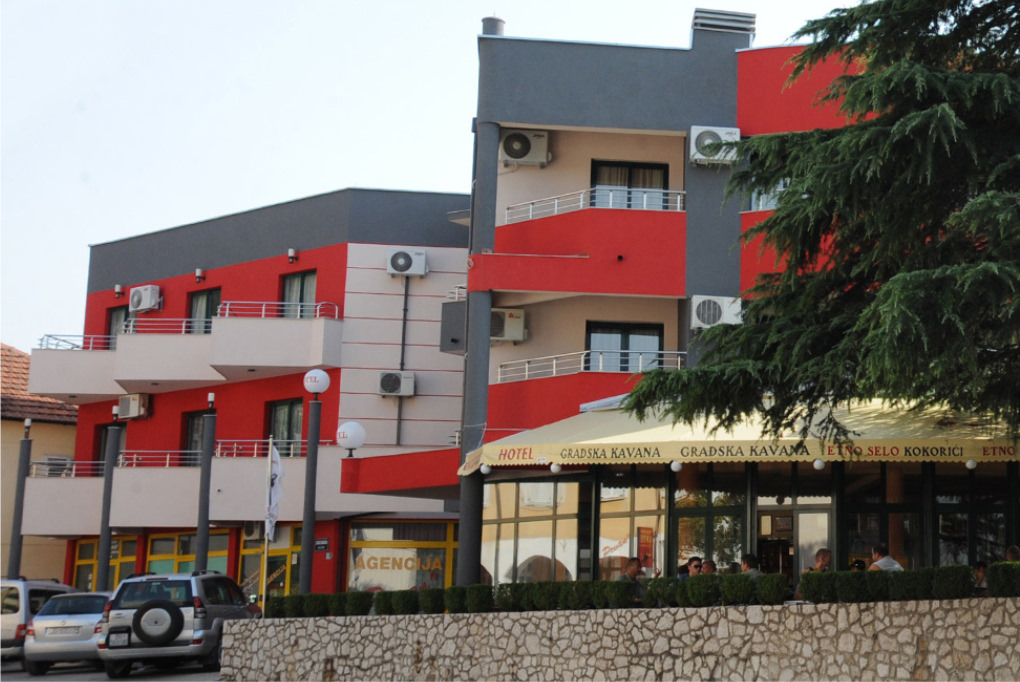 Ul. Georgea Washingtona 5
Book accommodation in one of the holiday homes or at the Prvan Hotel